Phase 1-3 Charing Cross Road, London WC2
CLIENT: Soho Housing Association
ARCHITECT: HTA Architects
ENGINEER: Ellis & Moore
SURVEYOR: Walker Management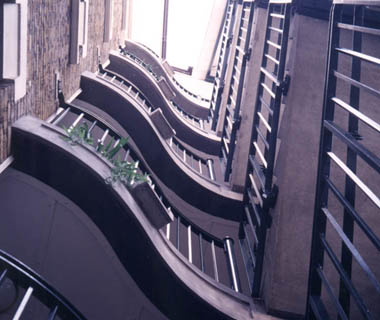 Major modernisation and reconstruction to provide 98 residential units in Charing Cross Road.
This 1884 tenement building on Charing Cross Road was modernised in a rolling conversion with tenants in situ to provide 120 flats and maisonettes. The refurbishment took 6 years and required close liaison with residents, shopkeepers at ground floor level and the contractors to minimise disturbance.
A new lift and stair towers were added, flats were re-planned and enlarged, and landscaped courtyards were created at the back. The new additions were carefully designed to complement the distinctive character of the buildings.