London E1
CLIENT: Labo Housing Association Ltd
ARCHITECT: Ankur Architects
ENGINEER: Bellamy Wallace Partnership
SURVEYOR: Walker Management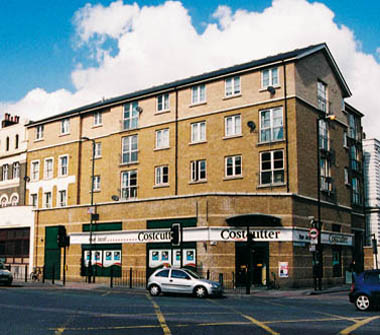 The conversion of a former bank and Post Office to office for Labo Housing Association and 14 flats on the adjacent site.
The aim was to devise a secure and safe architectural form, which blended well with the existing Victorian buildings on Commercial Road and a classical Theatre building on White Horse Road.
Banded brickwork, reconstituted stone features, and balconies were used to generate a scale to harmonise the building with its surroundings and also to create a feeling of openness within the flats. Small access balconies off the courtyard provide the residents opportunity to socialise.