London E3
CLIENT: Bethnal Green & Victoria Park Housing Association
ARCHITECT: Ankur Architects
ENGINEER: Andrew Weller Associates
SURVEYOR: Bailey Garner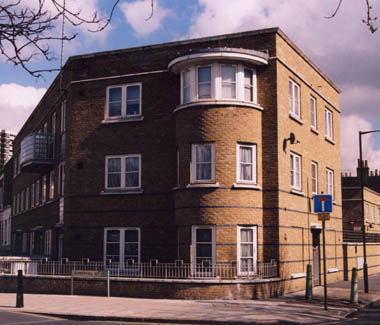 Design and build of 10 houses and flats varying from 2 persons to 8 persons in East London, Stepney.
Ankur Architects decided to design a contemporary building using traditional materials such as London buff stock bricks, blue brick bands, reconstituted stone features, timber window spandrels, and a semi circular bay window.
At street level, the utilities such as meters and bin stores were well hidden behind a high front garden wall, perforated with square openings to add interest and enhance security. Steel railings were used on the corner to create openness without compromising privacy.